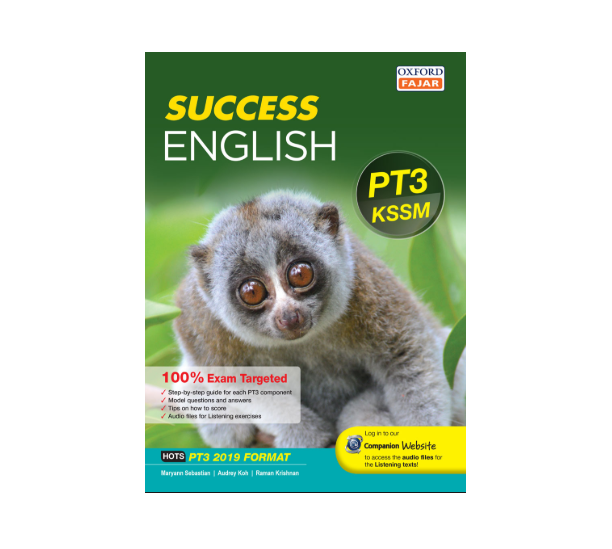 Success English PT3/KSSM - 2019
SUCCESS English PT3 is a revision guide designed to provide students with comprehensive preparation for the PT3 exam. Based on the new PT3 2019 format and sample instrument,it covers all four papers in the PT3 exam (Reading and Use of English, Writing, Speaking and Listening) and familiarises students with the requirements of each exam task.
Each key section contains concise notes, exam-focused info, scoring guidelines, model questions & answers, and targeted PT3 practice to build student' confidence in taking the exam.In addition, audio files are provided for the Listening Test section to enable students to practise under exam-like conditions and improve their performance.
Special Features
PT3 Info
Exam Expectations
Tips for Scoring
Focused Notes
Model Questions & Answers
PT3 Practice
PT3 Model Paper
Audio Files for Listening Texts
Complete Answers
100% Exam Targeted
Step-by-step guide for each PT3 component
Model questions and answers
Tips on how to score
Audio files for Listening texts
Page:234
Size: 26 x 19 cm (H x W cm)