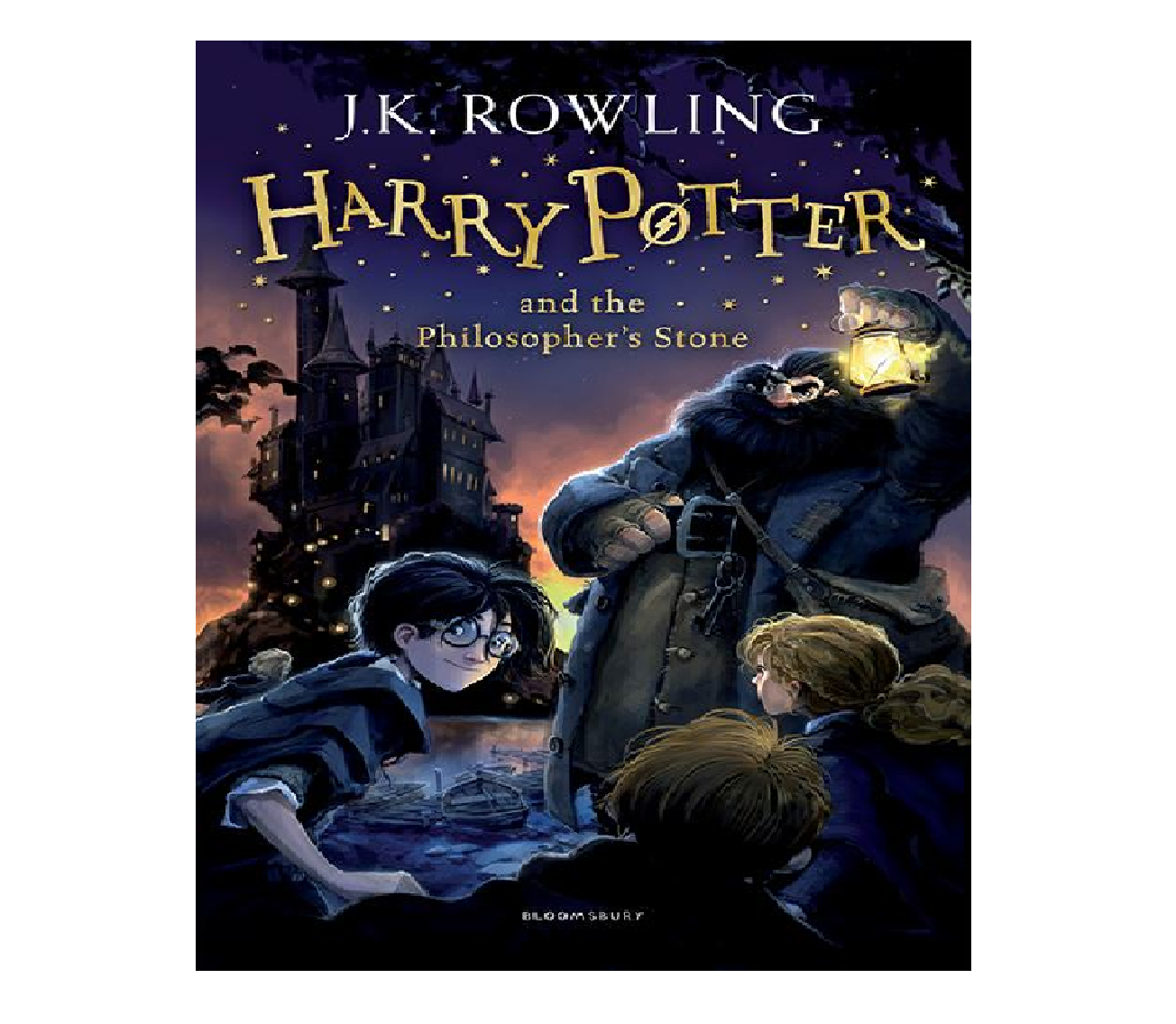 Harry Potter and the Philosopher's Stone
Harry Potter and the Philosopher's Stone is a fantasy novel written by British author J. K. Rowling. The first novel in the Harry Potterseries and Rowling's debut novel, it follows Harry Potter, a young wizard who discovers his magical heritage on his eleventh birthday, when he receives a letter of acceptance to Hogwarts School of Witchcraft and Wizardry. Harry makes close friends and a few enemies during his first year at the school, and with the help of his friends, Harry faces an attempted comeback by the dark wizard Lord Voldemort, who killed Harry's parents, but failed to kill Harry when he was just 15 months old.
The book was first published in the United Kingdom in 1997 by Bloomsbury. In 1998, it was published in the United States by Scholastic Corporation under the title Harry Potter and the Sorcerer's Stone. It won most of the British book awards that were judged by children and other awards in the US. The book reached the top of the New York Times list of best-selling fiction in August 1999 and stayed near the top of that list for much of 1999 and 2000. It has been translated into at least 73 other languages, and has been made into a feature-length film of the same name, as have all six of its sequels.
Harry Potter and the Philosopher's Stone
Harry Potter has never even heard of Hogwarts when the letters start dropping on the doormat at number four, Privet Drive. Addressed in green ink on yellowish parchment with a purple seal, they are swiftly confiscated by his grisly aunt and uncle. Then, on Harry's eleventh birthday, a great beetle-eyed giant of a man called Rubeus Hagrid bursts in with some astonishing news: Harry Potter is a wizard, and he has a place at Hogwarts School of Witchcraft and Wizardry. An incredible adventure is about to begin!

These new editions of the classic and internationally bestselling, multi-award-winning series feature instantly pick-up-able new jackets by Jonny Duddle, with huge child appeal, to bring Harry Potter to the next generation of readers. It's time to PASS THE MAGIC ON ...