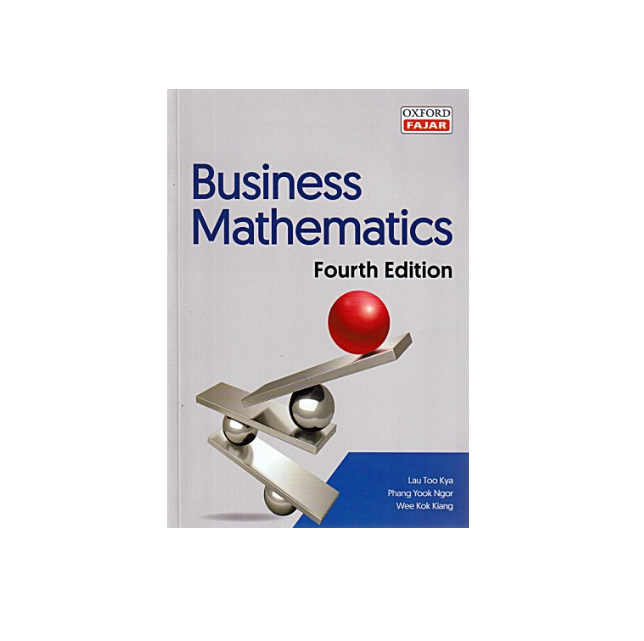 Business Mathematics is specially written for first and second year students who are pursuing diploma and degree courses in business studies, banking investment analysis, public administration, tourism management, culinary arts, office management and business administration.
This book is also suitable for students following off-campus courses and distance learning programmes. Students who are pursuing professional courses such as finance, business administration, commerce and accountancy may also find this book relevant and useful.
Key Features
-Comprehensive notes to help students learn and understand the important concepts and theories related to mathematics in business.
-Chapter inductions and practical examples that allow students to identify the concepts taught with real-life applications.
-Focus on exam with worked examples and answering strategies to help students tackle exam-oriented questions.
-Summary of all important concepts and principles at the end of each chapter for quick revision.
-Quick check questions to test and reinforce students' understanding of subtopics in each chapter.
-Review questions and summative exercises to test students on particularly important concepts. Answers are provided at the end of the book.
New to This Edition
-A new section on basic concepts of Islamic banking included in Chapter 2.
-Text amended and expanded where relevant to ensure better understanding of the content.
-New examples added to the chapters and new questions added to the exercises.